No one knew then that destiny would bond them together.
During the three months that Pink taught English at Edventure Nepal, she was deeply inspired and touched by the children. In order to pay for their education, she decided to fund-raise among her circle of friends.
​
At the same time, Pink also recruited people from around the world to volunteer at Edventure Nepal. They came to share their music, culture, custom and knowledge with the children. And both sides were enriched by the bond and friendship. *A video about how Pink met the kids
Pink launched the first workcamp with a Hong Kong charity - VolTra. It was a success, so regular workcamps were held afterwards, giving opportunities for kind-hearted individuals to join and grow together with the children. During the workcamps, they can all share, learn and to experience love together.
​
Now, because of these workcamps, more and more people can meet and enjoy the innocent charm of the Edventure Nepal kids.
We had on three children in 2011.
The two girls were 7 and 11 years old, thin as sticks, cracked bare feet and seldom talked. Their mother fell into depression when their father passed away. They were then manipulated by relatives and forced to work 18 hours a day. Due to long hours standing in freezing water washing dishes, their feet bled and cracked, but there was nobody to take care of them.
​
He was 3 years old, trembling with fear and anxiety in his eyes, and his hair was covered with fleas. With no trace of his parents, he was crying on a street corner.
First meeting of Amrit and the children…
Our children at Edventure Nepal Children' Home each come from different backgrounds and have their own stories.
Young and energetic, Amrit was 26 when he started bringing the children to Edventure Nepal. His friend Tulasi took on the role of a mother, she shared her love and care with the children, healing their traumas, and thus creating a better childhood for them.
We provided a home to 8 children in 2013.
In 2015, we had 12 children.
We had 10 adorable children in 2014.
The brothers were 12 and 9 years old. Their parents died working overseas. The big brother tried to take care of his younger brother by struggling to earn money washing dishes. They both lived in a buffalo shed.

She was 6 years old when she was abandoned. The poor girl's hair was full of fleas; she was sometimes angry, sometimes sad. During the daytime she lived as a beggar; at night she slept on dung in a flea-infested cow shed.
He was 10 years old when he was sent to us by his neighbors. He was found abandoned and hadn't eaten for several days (his father had anesthetized himself by drinking all day long to forget the pain of losing his wife in a car crash). The boy had been completely forgotten.
He was 7 years old with eye disease, looking absent-minded, wore ragged clothes and cowered alone on the street corner. His father was blind and his mother barely earned an income. They both were incapable of taking care of the sick boy.
​
The brothers were 11 and 6, and looked traumatized and emotional. They often witnessed their mother being beaten bloody by their mentally-diseased father. For the safety of the children, their mother had no choice but to send them to the children' home.
In Year 2011,
Mission-Minded Amrit Met Pink From Hong Kong….
​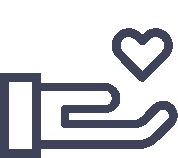 The 12 children of
Edventure Nepal
have happily lived their new lives
under the guidance of Amrit, Pink and Tulasi
for the past 6 years. Edvneture Nepal
​
Edventure Nepal
still faces challenges in providing a
worry-free home and better future for the children.
​
We need your continuous support!
"They are not merely members of this children's home, they are also my family."
Pink Lee
Regular Donor to Edventure Nepal Children' Home
Founder and Director of Light On
(A Hong Kong charity)
Living Conditions:
No more vagrancy, no more homelessness, no more abominable living conditions. They are settled in a safe home with their own beds and blankets; they have their own clothes and shoes. Most importantly, they are being well taken-care of and healthy.
The Kids of Edventure Nepal Today…
​
Sarita, in grade 3 and Ashok, in grade 6, are always first in their classes.
​
David, in grade 8, was a player in the Pokhara Youth Football Team. He is being talked of as being able to represent his country in foreign competitions one day.
​
The eldest child in Edventure Nepal: Ahbishek. He's been admitted into the department of Civil Engineering at Pokhara University thanks to a distinction in his public exam results.
​
Moral
and Conduct:
Amrit, a former school teacher himself, emphasizes moral education as well as academic achievement. Amrit believes these two aspects are fundamental for a child to get on in society.
​
At Edventure Nepal, children have their own family education, so that each child understands that he/ she has their own role regarding the household chores. In addition, the older kids are taught to take care of the younger ones while the younger ones learn to always respect and listen to the older ones.
​
We see the kids' great education in them everyday: they are a model of discipline, politeness, teamwork and self-respect.
Our children excel in school, art and sports.
Academics and Sports:
​
The children study and play together every day, and support each other. And they always have very good academic results!
The Future and Challenges